The Viper Pro is based on our all time favorite Viper Suit. It allows for optional integrated Poron pads and is optimized for Dynamic Flying performance. Perform at your highest level when flying with a jumpsuit that fits like a second skin and gives you the power you need when you need it the most. This suit is Epic!
Features
Flying type
Belly flying, back flying, sit flying, head down, tracking and angle flying

Optimized for Freefly and Dynamic flying
Suit Fit
Form fitting suit
Choice of tight or medium fit
Materials & Construction
Choice of Cordura 160 or 4-ply Taslan, Cordura and Schoeller Windproof Spandex
Windproof YKK zipper on torso and inside pocket
Mesh lining on torso, arms and legs
Integrated G-Form poron pads available
Windproof spandex articulations on lower back, torso side, hip flexers, above and behind knees and elbows and on crotch
Articulated knees and elbows in Cordura
Double stitched seams with bonded thread
Reinforcement in key areas for extra durability
Standard Options
Mesh lining on torso, arms and legs
Inside chest pocket
#verticalviperprosuit
Customer Reviews
Write a Review
Ask a Question
Filter Reviews:
suit
customer service
measurements
quality
tunnel
experience
Vertical
team
everything
order
05/11/2021
Brian A.

United States
Completely lived up to Reputation
Vlady was awesome and so was the suit. Not many things live up to the hype, but these suits do! Can't say enough about the quality and the customer service. Absolutely recommend!
31/10/2021
Jordan F.

United States
Great suit
Fits great. Exactly what I wanted
25/10/2021
Michael F.

Australia
Vertical Suit
Overall experience was excellent. Bev was super helpful when it came to readjusting my original measurements.
15/09/2021
Torsten J.

Germany
just perfect!
The suit looks amazing and the different materials are well placed. The fit, the quality of the suit and the stichings are amazing. Would not be my last order. Thanks vertical!
27/07/2021
JAMES K.

United Kingdom
21/07/2021
Sven M.

Germany
First VerticalSuit
Ordering a suit from vertical suits is very easy! The stuff is double checking your measures. The suit fits perfect, except the belly region, the suit is quit loose here. At all, I am very happy with the process, customer service and shipping to Germany. Thanks guys!
20/07/2021
Sriraj R.

United States
Great communication, turn around and overall fit
Love the quick turn around, custom embroidery and overall fit and flight of suit. Highly recommend
05/07/2021
Matthew L.

United States
top quality, fits perfect, excellent customer service
top quality, fits perfect, excellent customer service
30/06/2021
matthew c.

United States
Viper Elite
Fantastic customer service start to finish! The viper elite is by far the most comfortable suit ive ever worn with all the performance and durability you expect from a vertical suit!
15/05/2021
Natalie P.

United States
Quality suit, great fit, and amazing customer service!
This is the third suit I have ordered from Vertical suits and the experience is always incredible. Customer service is always quick to respond, is attentive to detail, and efficient in processing orders. I couldn't be happier with the final product.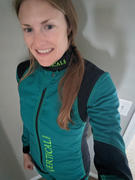 14/04/2021
Mark L.

United States
Great customer service and quality build
Great customer services on checking and comparing measurements from prior suit to ensure changes are correct and intended. Nice follow-ups to explain and resolve added layers by Vladimir. High quality build.
09/03/2021
Francis C.

United States
Viper pro suit
Production time was supposed to be 7-8 weeks and vertical got it done in 3 weeks. Customer service was amazing. Suit fit perfectly. Haven't flown it yet. April will be the suits 1st flight. Will update..no complaints at all for now. Quality is there. Thx Vertical
15/02/2021
Ryan S.

United States
Crotch
The measuring part was the least pleasing part. The crotch area needs to be better labeled due to me originally measuring bigger in the crotch and still received it very tight seems not like a great deal for 700$ worth for the crotch to be tight even when measured bigger. And then you have to spend more money on a fix that shouldn't have too be fixed.
23/01/2021
Steven B.

Canada
Extraordinary ! Thank you
Extraordinary ! This is my first order from Vertical suits and I love it. This is not my first suit of skydive and I had to take a long time to make up my mind, to look for a model that I would like, so much time spent that I finally contacted customer service. Quick response via the site and in a few hours Sandra contacted me to help me in my choice and to answer my questions precisely. As soon as the order was placed ... Bev (Head Patternmaker) contacted me to check some measures, besides without knowing it, They participated and helped to surprise me in order to have the combination in rush just for Christmas and before my skydive trip. The company followed through tremendously from start to finish, Vlad then contacted me to see if everything was as I wanted and that the team was available for any questions At Vertical we don't buy a suit, we buy THE SUIT and the service that goes with it. I would make up my mind faster next time hihi. Thank you you are the best ! Steven bittan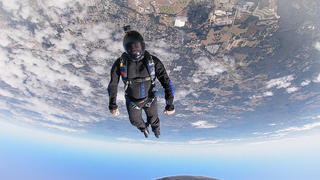 22/11/2020
James G.

Australia
Simply The Best
for a super high quality suit, which not only ticks all the boxes, but actually improves your flying ability. look no further. the vertical team have sent a lot of time and more producing the best quality suits on the market and the Viper Pro is a testament to that. Having flown may others, Vertical will now always be my number choice.
30/09/2020
Katie B.

United States
24/09/2020
Chris S.

United States
Excellent Suit
I just received my suit and the fit is perfect. Flying it has been a joy and I almost immediately added some new skills.
21/09/2020
Scott L.

United States
Started AFFI today. Ask me again in 2 weeks and I'll let you know.
Started AFFI today. Ask me again in 2 weeks and I'll let you know.
20/09/2020
James G.

Australia
best suit ever
The team and i love our suits so so very much.
20/09/2020
James G.

Australia
look no further
the suits the team and i ordered came perfectly fitted first time and the service we were offered during the process was 2nd to none.