Meet the newest breed of advanced suits: Viper Elite.
An hybrid between the skin tight suits mixed with spandex articulations for the best comfort and mobility, along with Cordura 1000 reinforcements for extreme durability. The Viper Elite is made mainly of elastic Cordura, giving you comfort and unsurpassed power with absolutely no drag anywhere. Are you ready to experience real flying?
Features
Flying type
Dynamic flying, any advanced type of flying

Optimized for Tunnel flying and Sky
Suit Fit
Skin tight
Very form fitting, like a spandex suit but better looking.
Materials & Construction
Made with Cordura Naturalle, a Cordura and Lycra blend. This is a very powerful material blend that allows for a second-skin fit combining the power of Cordura and elasticity of Lycra.
Windproof locking head YKK zipper on torso, lower legs and arms.
No mesh lining nor inside pocket. You need to wear a skin-tight base layer under this suit for maximum comfort.
Optional integrated low-profile Poron pads on elbows and knees
Reinforcement in key areas for extra durability
Customer Reviews
Write a Review
Ask a Question
Filter Reviews:
suit
tunnel
people
measurements
some
flying
Viper Pro
fudge factor
something
little
Best suit ive ever had!
Everything went as smooth as it always does and the staff at Vertical Suits is on point and know what they're doing. Everyone I talked to in the process of making my suit was professional and very helpful
19/06/2022
James G.

Australia
Perfect everytime
As everyone, when the package arrived from Vertical I became super excited. putting on my suit for the first time, i knew it was going to fit perfectly and felt amazing once i had it on. Flying the suit was really great experience too.
23/02/2022
Sarah H.

United States
Couldn't Have Asked For More!
The purchasing process was great! I personally worked with Vlady, Sandra, and Bev. Vlady promptly answered all of my pre-ordering questions. Sandra worked closely with me on my custom sublimation printing and mock-ups. Bev worked closely with me on my measurements. They all communicate clearly with the customer and clearly with each other, because everything came out exactly as I had planned, and it fits great! I have flown the Viper Elite about 10 minutes in the tunnel so far, and it flies like a dream. In "graduating up" from the Viper Pro to the Viper Elite, I found a bit more stability in my head-up, vertical flight, as there is no longer drag along my calves. The suit is also quite a bit more "flexy" than my old Viper Pro, which allows for more growth in my skills set as I start to explore the world of freestyle. I'm excited to continue flying and exploring new freestyle ground in my new Viper Elite, and when I find myself ready to move up into another suit, I will definitely look to Vertical!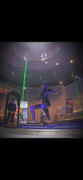 29/11/2021
Tim D.

Canada
Viper Elite Heaven
Vertical scores again! Ordering was easy as usual and arrived at my door ahead of schedule. Suits looks, fits and flies awesome! I remain a fully satisfied Vertical customer. Thanks very much to the Vertical Team
10/03/2021
davide c.

United States
Great suit! Thank you so much :-)
01/12/2020
Larry S.

United States
Viper Suit
Great fitting suit
12/09/2019
Tim G.

Australia
First Dynamic Suit!
Been flying the viper pro for years, half vertical and half 4 way dynamic. Dedided i needed something fast to keep up with the cool kids. From purchase to flying the suit has been a great experience. Fits perfectly, now I just need to learn how to master it:)
As good as expected
I asked a bunch of people for their opinion on suits and different manufacturers. Everyone was happy with any of the brands they had used, but the consensus was that even though Vertical is expensive, they are very well made and last longer than any of the others. So, with this in mind I decided a Vertical suit would be for me. I found the process fairly painless, I had Emma at iFLY Perth to help get the measurements correct. I added my logo to the suit and that took a bit to get right. I should have just phoned up as the email back and forward was extensive. Mainly due to me not understanding what was possible. The end result is awesome. It fits perfectly. My flying has improved some too. Thanks Vertical.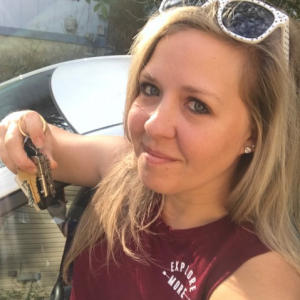 ML
10/04/2019
Macy L.
Awesome suit, fits amazingly and flies great
Flown my new suit for a little over half an hour in the tunnel and it flies great. I'm a relatively new flyer, with ~3 hours in the tunnel and 60ish jumps, but am super skinny (5'9" and 128lbs), so I was looking for a suit that was super low drag so I could keep up with my friends. This thing really delivered. I'm able to keep up belly flying with heavier people in the tunnel at their speeds and have noticed that I have a LOT more power and control than I did with the student suits. It took a couple sessions to get used to how much more control I had than with some of the more forgiving student suits, but I've started to really appreciate it and notice that I'm learning a lot more and am forced to be much more deliberate. Also, I'm a weirdly shaped person and this thing fits great. They caught a measurement error I made and I'm really impressed with how well it fit when it delivered. Definitely measure accurately, don't add any fudge factor, and follow their instructions and it'll come out great! I'd also recommend the knee and elbow pads, while you'll notice they're there when you put it on, I didn't notice them while I was flying until I got out after each rotation without my knees or elbows hurting from slamming the net :)
Dynamic and VFS
Love the suit so far. It's tight! Pretty comfortable though. Thought it was going to become a dynamic suit only but was suprised when I found I could fly VFS in it at normal speeds. I'm 6'1" and 170 so I have long limbs to help but I can fly 90% no issues. Customer service was great, suit shipped fast, and when I messed up on measuring they reached out proactively and asked me to remeasure. Very happy so far. FYI I'm not sponsored and don't get anything for this review just trying to help a fellow jumper.
Just amazing
Suit fits so well.more then hapoy whit it
Power, comfort, structure and a pleasure to fly. You won't want to take it off!
This is the best suit that I have owned to date. Granted I have only had a handful, with two Viper Pro suits being my most recent before this one. One of the Pro's was a tight fit for regular flying and one was a regular fit for when I needed some extra drag for coaching etc. Despite a theory I have about some drag being beneficial to flying Dynamic lines I also really wanted to get a speed suit, but since I'm a heavier guy at 190lbs and 5'10" I never pulled the trigger on it. When vertical announced they had developed a suit to address the market between the Viper Pro and Speed Suit I immediately jumped on it and I could not be happier. The Viper Elite is a tight fitting suit with plenty of structure and articulation so you get the benefit of almost no drag but all the power of a bigger suit. Cordura Naturalle is amazing and the way Vertical designed and constructed this suit is perfection. I can fly Dynamic with as much power that I have in my Viper Pro but with much smoother and cleaner lines. I can even hang in static head down when required which given my chubbyness is a testament to the power this suit has! Plus it looks good af and you feel like a rockstar wearing it. This is my go to suit for just about everything now.
All around amazing suit
If you like a bunch of different type of flying but have the budget for only one suit, go for this one. This tight and powerful suit will feel amazing while shredding dynamic lines, the lift that you get with the Cordura naturalle will make it possible to fly more static style of flying with ease , and the comfort you get will allow you to coach for hours while being at your best. My Viper Elite is the suit that I always carry whenever I go!
Power and Comfort
Tight fitting suit with tons of flexibility and power. Super comfortable to wear with a rig on
Power of the speed, flexibility of the Phoenix
One of the best all round Suits for dynamic flying you could ask for, power in all the right places, with full range of movement and flexibility.