The Fusion is a powerful and precise suit specifically designed for dynamic flying and tunnel flying. It is made of Cordura 160, the most advanced fabric for flying as of today. Take your skills to the next level with a jumpsuit that will give you the power, precision and freedom of movement you need to fly like a pro.
Features
Flying type
Dynamic flying, belly flying, back flying, sit flying, head down, tracking and angle flying

Optimized for Tunnel flying
Suit Fit
Form fitting cut
Picture shows a tight fit
Materials & Construction
Choice of cordura 160 or 4-ply taslan, Schoeller Windproof Spandex
Windproof YKK zipper on torso and inside pocket
Mesh lining on torso, arms and legs
Windproof spandex articulations on torso side, lower back, behind elbows and knees and on crotch
Shoulder sleeve
Double layers on seat
Articulated Cordura knees and elbows
Double stitched seams with bonded thread
Reinforcement in key areas for extra durability
Standard Options
Flexi collar
Mesh lining on torso, arms and legs
Inside chest pocket
#verticalfusionsuit
Customer Reviews
Write a Review
Ask a Question
Filter Reviews:
suit
questions
process
Fusion suit
Vertical Team
body
neck
delivery
concerns
pictures
17/06/2021
Kristina G.

United States
The fusion suit fits like a glove.
I thought it was a little tight in the neck but no, I flew the suit and it molded to my body. The vertical team is extremely helpful and attentive to my questions.
25/02/2021
Tim D.

Canada
Fusion that Fits Like a Glove!
The whole process from beginning to end is the usual for Vertical, quick and easy. My Fusion suit fits perfectly and is awesome to fly in. Thanks to the Vertical Team. You make great suits!
Another great suit
Process was easy, quick delivery, and the suit is great to fly in..... :) :) :)
Fusion Suit
Instructions/pictures for measurements were clear and helpful. Staff wasn't afraid to reach out with questions or concerns before making the suit. Overall turned out great
EXCELENT !!!!!!!
Amazing material arrived on time Definitely I recommend it I will order another one for my 2nd suit
Love my fusion suit
I paid for expedited production and got the suit well before the promised date. Yeah
Great!
Awesome quality!!!!
epic fusion suit from vertical
My gorgeous fusion suit arrived from vertical 2 weeks ago. Despite my friend measuring me with a tape measure in centimetres (google translate to inches) while we were both trashed, it fits great. And the last minute colour change to blue suggested by similarly trashed flatmate ('purple is for people with personality disorders') means no-one sees me coming until I am RIGHT THERE. Comfortable, well made, I am loving it in the sky and tunnel. People should be aware that the fusion suit is not the super tight-stretch fit some suits have. Get your measurements right and it is sleek enough without feeling like yr jumping in body paint. Be aware that it takes weeks and weeks to arrive. If you are in a huge hurry…..bodypaint!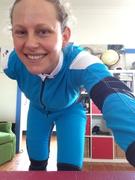 Suit is great.....disappointed I can't
Suit is great.....disappointed I can't apply my coupon I won towards it.
Vertical suit = Flying Machine
I love my "Fusion" suit (160 cordura) !!! Excellent fit and good quality .Even the zipper has a snap under my magnetic collar.Costumer service was superb from Mr. Vladimir . Vertical you ROCK !!!!
Awesome suit!
The cordura 160 on the Fusion is extremely powerful. The suit is very comfortable and offers free range of motion in every flying position. This suit offers everything a dynamic flyer needs. Articulation in all the key areas, reinforced knees & elbows, and the flexi collar that stays secure during high wind speeds. If you're a tunnel flyer and want to take your flying to the next level, this is the suit for you!
Happy
Hy how are you I would like to thank you guys wath you dit for me I have my costume suits still and i am all the time Happy with it All the best for you guys great job Hi from switzerland